Home » From the Commissioner
Bhutanese Farm Business Growing in Bedford
New Hampshire Department of Agriculture, Markets & Food (May 5, 2016)
When I visited Common Earth Farms in Bedford recently, 16 Bedford High School students were following the instructions of refugee Bhutanese farmers to clear brush from a field, and roll out plastic mulch. This small suburban farm is a unique collaboration of neighbors and refugee farmers and growers. The successful colocation of vegetable and herb farming enterprises and community gardening for refugee families would not have been possible without the support of neighbors and the larger community.
Gail Prince, a retired U.S. Air Force colonel and criminologist, has provided her land with greenhouses and a small farmstand for refugee families from numerous countries now living in Manchester. She also brings her organizational and leadership skills to bear, engaging countless community groups in volunteer efforts to support the development and upkeep of the farm.
The kindness and support of the abutting neighbors is an integral part of this success story. Jason and Jennifer Porter's backyard and children's play area is adjacent to the community garden. Prince says the Porters have welcomed the gardeners and gardening activity to the neighborhood. On the other side of Prince's lot, Roger and Beverly Arel have donated the use of over an acre of their land as a growing field for the farmers.
The accomplishments of three Bhutanese refugee farmers and their families farm that land are truly impressive. From a start of growing vegetables for their families and selling extras at farmers markets, the three Bhutanese families are now supplementing their household incomes by farming.
Common Earth Farms provides the land, resources, financial growth opportunities, and training to the local refugee population. The farm empowers its farmers to practice their traditional farming methods and grow their otherwise unavailable ethnic foods—and earn income from their produce. It also provides a community learning center for local gardeners.
Each spring customers flock from near and far to the Common Earth Farms plant sales stand. The stand is open now for cool season plants like kales, lettuce, onions and broccoli. Tomatoes, cucumbers, peppers, eggplant, and other warmer season plants will be offered later in May, when the self-serve farmstand will also likely open. Repeat customers drive from other states and Canada to get the African eggplant, akbar peppers and other ethnic specialty vegetable plants grown by the Common Earth farmers. Prince enjoys seeing the immigrant farmers help customers with their gardening questions.
*****
Carroll County UNH Cooperative Extension Agricultural Field Agent Olivia Saunders has been selected by the National Association of Agricultural Agents as Sustainable Agriculture Research and Education Fellow for the Northeast region. This award is an honor and an opportunity for Saunders, who will travel for SARE Fellowship training programs in all four regions of the country over the next two years.
The purpose of the fellowship–a partnership between the NAA and the USDA SARE program—is to provide "An understanding of current trends, practices, and underlying strategies within the sustainable agriculture movement will help Cooperative Extension agents or farm advisors, and agricultural professionals with whom they work, build effective outreach programs to provide assistance to those who have made the transition or to help guide producers desiring to begin the transition toward sustainable production systems on their own farms and ranches.
*****
Finally, a follow-up to last week's column about 4-H activities. Mike Young, UNH Cooperative Extension Program Team Leader – Youth & Family, is asking 4-H alumni to reconnect with other alumni and the 4-H community by registering at: http://extension.unh.edu/4-HAlumni. Those who register will receive invitations to 4-H alumni events, and more.
Lorraine Merrill, Commissioner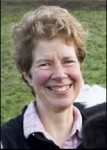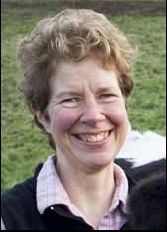 Department of Agriculture, Markets, & Food
(This column is excerpted from the Weekly Market Bulletin, May 4, 2016)
SUBSCRIBE TO THE ENTIRE WEEKLY MARKET BULLETIN:
The NH Department of Agriculture, Markets & Food Division of Agricultural Development compiles market information and publishes the Weekly Market Bulletin for the agriculture community. The Bulletin is the department's 'publication of record' and includes appropriate industry notices, announcements, seasonal information and market survey data. Subscribers may advertise in the popular agricultural classified advertising at no charge. One-year subscriptions are $28 for delivery by U.S. Postal Service, or $22 for delivery by secure internet. Sign up for the Weekly Market Bulletin by calling the office at 271-2505 and providing a credit card for payment; or visit the office at 25 Capitol St., Concord; or mail in your request with a check. Be sure to provide your address, phone number, and if you are requesting an online subscription, an email address.