Home » From the Commissioner
At Last a Farm Bill
New Hampshire Department of Agriculture, Markets & Food (February 16, 2014)
The gestation period for the 2014 Farm Bill was more than two full years. This bill has a lot of moving parts. At the signing ceremony held at Michigan State University, President Obama compared the Farm Bill to a Swiss Army knife–for its multi-task ways of helping to boost jobs, innovation, research and conservation.
When the various Congressional players finally came together, events moved swiftly. Dairy policy was the last piece settled after a prolonged standoff over a controversial provision aimed at keeping milk prices from collapsing—and federal dairy safety-net costs from soaring—when markets become burdened with too much milk. Dairy farm organizations around the country had achieved consensus—an amazing feat in itself–on a proposal called the Dairy Security Act. This plan paired the stabilization program with a margin protection insurance program to address risks posed by both low milk prices and high feed costs.
The Senate farm bill included these two parts, as did the version passed out of the House Ag Committee. But the full House, spurred by Speaker Boehner, stripped it out. In the final hours and minutes of negotiations between the two bodies, lawmakers pieced together a compromise, replacing the stabilization program with authorization for USDA to buy retail dairy products in times of over-supply for distribution to food assistance programs. Another hard-won, key provision is lower fees for buying margin insurance on the first four million pounds of annual production–making the program more accessible for small and medium-sized dairy farms.
When Secretary of Agriculture Tom Vilsack addressed the meeting of the National Association of State Departments of Agriculture (NASDA) last week, he predicted the new dairy policy would help small and medium-sized dairy farms stay in business. He also said the brand-new concept makes it one of the most difficult changes in the farm bill to implement. The bill directs USDA to implement the dairy program by September, and extends the last Farm Bill's MILC program up to that date. This is a big change for farmers, too, and education efforts will be crucial.
Both the Natural Resources Conservation Service and Farm Service Agency took some reductions in this five-year Farm Bill. Both agencies are important to New Hampshire agriculture and forestry. It would not be a new Farm Bill without new acronyms. The Farm and Ranch Lands Protection Program, Wetlands Reserve Program and Grassland Reserve Program are being combined into a single new Agriculture Conservation Easement Program or ACEP. The new Regional Conservation Partnership Program (RCPP) consolidates some existing regional programs into a new competitive grants program for conservation improvements in specific areas or watersheds. The Secretary may designate Critical Conservation Areas under significant regulatory pressures.
Other programs of significance for our state include the Specialty Crop Block Grant program, which gets funding increases—and new money for multistate projects. Invasive species programs get a boost. A brand-new program aims to expand maple production by providing grants of up to $20 million annually to states to create programs to encourage private landowners to open up their trees to maple tapping, and provides state grants for marketing and research.
The Farmers Market and Local Food Promotion Program saw funding triple, and expansion to allow grants for both direct-to-consumer projects and projects supporting local and regional food enterprises in processing, aggregation, distribution, storage and marketing. Although cuts to SNAP (food stamps) were another point of controversy, farmers market nutrition programs will grow, including enhanced SNAP benefits at farmers markets. Organic cost-share and research programs got increases, along with other agricultural research. Rural Development's Value-Added Agricultural Market Development Program grants were also increased. State Agricultural Mediation Programs were extended to 2018.
Farm & Forest was a great success this year, with attendance at all-time highs.
Lorraine Merrill, Commissioner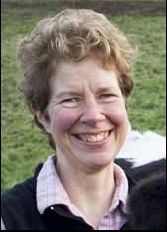 Department of Agriculture, Markets, & Food
(This column is excerpted from the Weekly Market Bulletin, February 12, 2104)
SUBSCRIBE TO THE ENTIRE WEEKLY MARKET BULLETIN:
The NH Department of Agriculture, Markets & Food Division of Agricultural Development compiles market information and publishes the Weekly Market Bulletin for the agriculture community. The Bulletin is the department's 'publication of record' and includes appropriate industry notices, announcements, seasonal information and market survey data. Subscribers may advertise in the popular agricultural classified advertising at no charge. One-year subscriptions are $28 for delivery by U.S. Postal Service, or $22 for delivery by secure internet. Sign up for the Weekly Market Bulletin by calling the office at 271-2505 and providing a credit card for payment; or visit the office at 25 Capitol St., Concord; or mail in your request with a check. Be sure to provide your address, phone number, and if you are requesting an online subscription, an email address.