Home » From the Commissioner
Agro-terrorism Training and Exercise
New Hampshire Department of Agriculture, Markets & Food (August 3, 2012)
State and federal agencies came together last week for three days of agricultural emergency response training and exercise. State Veterinarian Dr, Stephen Crawford notes that disaster preparedness is one of the Division of Animal Industry's three core missions, along with livestock and poultry health, and food safety. This training and practice event focused on potential acts of bioterrorism on the farm.
Agencies participating in addition to the Department of Agriculture, Markets & Food included the U.S. Food and Drug Administration (FDA), NH Department of Health and Human Services (DHHS), the Federal Bureau of Investigation (FBI), the NH National Guard, UNH Veterinary Diagnostic Laboratory, UNH Cooperative Extension (UNHCE) and federal veterinarians from USDA-APHIS-Veterinary Services. In preparing for and responding to any type of disaster, the department relies on the resources of these partner agencies and more. The National Guard Civil Support Team (CST) and UNHCE are key local assets that we rely upon, along with state and local police, and local fire and emergency medical services.
The exercise was intended to make state and federal partners aware of the assets and expertise available in the state, Dr. Crawford explains. Participants toured the National Guard CST's mobile laboratory and communications units and learned about the CST's training capabilities. They also learned how DHHS identifies and traces disease outbreaks or food contamination incidents, and about UNHCE's expertise and knowledge of farms and the local food system.
FBI Special Agent Dan Einhaus, weapons of mass destruction coordinator for the region, provided background on agro-terrorism incidents and threats. He said a common misperception is that the intent of bioterrorism or agro-terrorism is to make people (or animals) sick. The real motive behind such acts is economic destruction, or to damage or destroy a sector of the economy. Einhaus encourages food and agriculture businesses like farms to adopt an approach like that in banking. Every day people focus on the regular business and tasks of their work, he said, but people who work in banks "are always aware that someone could try to rob the bank."
In an all-too-possible event like the fictional scenario proposed for the exercise by  Frederic Cantor DVM MPH, New England Area Emergency Coordinator for USDA-APHIS-VS, awareness of unusual activity around a farm (in this case, the milkroom of a dairy farm) is key to preventing a disaster. Farm owners, managers, employees and family members should be on the lookout for unauthorized visitors or unusual activity and report it. Maintaining a relationship and good communications with local law enforcement is another important part of preparing for and averting a potential disaster.
Find employee-training tools including posters for the 'See Something, Say Something' Campaign, at FDA's website
http://www.fda.gov/Food/FoodDefense/ToolsResources/default.html
* * * * * *
Allison Grappone is poised to launch an online, buy-local gift registry. Nearby Registry is a local shopping and gift registry site for local retailers, services and nonprofits. Farmers will be able to sell gift certificates and CSA shares online. Brides, grooms, expectant parents, graduates, and others will be able to suggest gifts from their favorite local establishments. Grappone notes that friends and relatives from far away can find and purchase local gifts, too.
Over 150 New Hampshire businesses and nonprofits are in line to sign up, including several farm businesses. The website, www.nearbyregistry.com, will launch later this summer. Grappone asks any businesses interested in participating to please email for information to:
storefrontsupport@nearbyregistry.com.
A delegation of four student leaders from the UNH chapter of Alpha Gamma Rho, traveled this week to Burlington, Vermont with advisor and Hudson State Representative Shawn Jasper for the agricultural fraternity's national convention, the first in the Northeast in decades. Topics included national and global food and agriculture outlook and issues, and the historical contributions and future roles of land-grant colleges.
Lorraine Merrill, Commissioner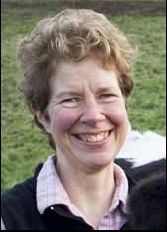 (reprinted from the Weekly Market Bulletin, August 1, 2012)
SUBSCRIPTION NOTE:
The NH Department of Agriculture, Markets & Food Division of Agricultural Development compiles market information and publishes the Weekly Market Bulletin for the agriculture community. The Bulletin is the department's 'publication of record' and includes appropriate industry notices, announcements, seasonal information and market survey data. Subscribers may advertise in the popular agricultural classified advertising at no charge. One-year subscriptions are $28 for delivery by U.S. Postal Service, or $22 for delivery by secure internet. Sign up for the Weekly Market Bulletin by calling the office at 271-2505 and providing a credit card for payment; or visit the office at 25 Capitol St., Concord; or mail in your request with a check. Be sure to provide your address, phone number, and if you are requesting an online subscription, an email address.