Home » From the Commissioner
Agritourism Then and Now
New Hampshire Department of Agriculture, Markets & Food (February 5, 2016)
Did you know that 100 years ago the state of New Hampshire had a Commissioner of Immigration whose responsibilities included a program to promote the sales of old farms as summer homes to city people? It was all part of the effort to repopulate the rural communities and farms of the state after the collapse of the great Merino sheep bubble and the westward migration of agriculture.
Thanks to Walpole State Rep. Tara Sad for connecting us with Ray Boas, owner and publisher of The Walpole Clarion. Rep. Sad regularly boasts that her hometown has "more dairy farms than any town in the state." Ray Boas also takes pride in the rural character and agricultural heritage of his community, and his monthly newsletter is clearly a labor of love. Rep. Sad recently tipped us off to an article Boas had prepared for the Clarion about this earlier era of agritourism and farm summer places in Walpole, and the state as a whole.
"As a lover of history," Boas wrote in an email, "I have included a local history article each month since early 2012, each starting with the hook, 'Did you know that…'" Boas's main job is as an antiquarian bookseller, operating a shop at his home on the Walpole common and on the internet. Each month he writes an article for his newsletter based upon his discoveries delving through the thousands of books and other artifacts that come into his collections. His recent discovery–in a pile in his bookshop– of the first issue of New Hampshire Farms for Summer Homes led to his February history article, which has been slightly adapted and reprinted as our Guest Column in this issue.
Readers can find more of his articles by visiting The Walpole Clarion website at http://thewalpoleclarion.com.
Boas's discovery of the New Hampshire state government's efforts to promote the sales of moribund and abandoned farm properties as summer homes to well-to-do city folks from 1889 to 1916 coincides with an increased focus, and sometimes conflict, around agritourism in communities across the state. when enterprising farmers are turning to 'agritourism' marketing techniques and activities to attract customers and enhance farm viability. Boas also has a 1965 postcard of the Gift Shop on the former Watkins Farm, one of the farm properties featured in the 1913 edition of New Hampshire Farms for Summer Homes. This postcard illustrates the continuing influence of what we now call agritourism on farms and in rural communities of our state throughout the last century.
State law (RSA 21:34-a, VI) currently defines 'agritourism'' as "attracting visitors to a working farm for the purpose of eating a meal, making overnight stays, enjoyment of the farm environment, education on farm operations, or active involvement in the activity of the farm which is ancillary to the farm operation."
A crowd of about 50 people participated in the 'Agritourism: Getting it Right' workshop at the Farm & Forest Expo. Attorney Amy Manzelli presented information on our state right-to-farm laws and the NH Supreme Court's decision in the Henniker Christmas tree farm agritourism case. Giff Burnap of Butternut Farm in Farmington and Beth Simpson of Rolling Green Nursery in Greenland presented slide-show tours of their operations, highlighting how they use agritourism to draw customers and enhance sales.
"All we sell is fruit and the experience of picking it," Burnap noted. Parking, traffic, and managing visitors on site are vital to gaining repeat business, and to keeping neighbors and the town happy, he said.
Simpson described the many community activities and fund-raisers they host at Rolling Green, which help to attract new customers and build community relations and loyalty.
Lorraine Merrill, Commissioner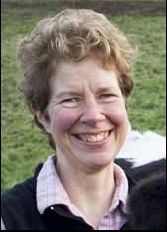 Department of Agriculture, Markets, & Food
(This column is excerpted from the Weekly Market Bulletin, Feb.3,2016)
SUBSCRIBE TO THE ENTIRE WEEKLY MARKET BULLETIN:
The NH Department of Agriculture, Markets & Food Division of Agricultural Development compiles market information and publishes the Weekly Market Bulletin for the agriculture community. The Bulletin is the department's 'publication of record' and includes appropriate industry notices, announcements, seasonal information and market survey data. Subscribers may advertise in the popular agricultural classified advertising at no charge. One-year subscriptions are $28 for delivery by U.S. Postal Service, or $22 for delivery by secure internet. Sign up for the Weekly Market Bulletin by calling the office at 271-2505 and providing a credit card for payment; or visit the office at 25 Capitol St., Concord; or mail in your request with a check. Be sure to provide your address, phone number, and if you are requesting an online subscription, an email