Home » From the Commissioner
Agritourism Safety Materials
New Hampshire Department of Agriculture, Markets & Food (October 24, 2014)
With serious incidents resulting from popular agritourism activities in Maine and New Hampshire two weekends ago, we have posted several agritourism safety resources on our website. In Maine a 17 year-old farm employee was killed and 22 injured when a hayride wagon overturned. The same weekend, two small children were injured when an untethered bounce-house was blown by wind into the air at a Nashua farm. The bounce-house was reportedly not open to the public at the time. Bounce-houses must be licensed and inspected by the NH Department of Safety. Hayrides are not currently regulated–however, farmers know that tractor and trailer overturns are a very real hazard. Please review the Hayride Safety Recommendations on the Agricultural Development webpage (click on Experience New Hampshire Agriculture/Agritourism) at
http://agriculture.nh.gov/divisions/agricultural-development/experience.htm
We have also provided a link to the complete agritourism safety guidelines, plus policies and procedures checklists and a walk-through checklist guide from the National Children's Center for Rural and Agricultural Health and Safety based in Marshfield, Wis. Also included are two documents provided by the NH Department of Safety—Corn Maze Venue Best Practices and Requirements for Carnivals, Festivals and Fairs. Farmers who lack access to the internet can call the department at 603-271-3551 to request a copy of the corn maze, hayride, and/or festivals materials. To review and download from the more extensive materials from the National Children's Center, we suggest visiting your local library.
W. Briggs Lockwood, Chief of Tramway and Amusement Ride Safety, and Keith Rodenhiser, Deputy State Fire Marshal, stress that farms do not come under the regulations for fairs and festivals, but that these requirements can serve as guidelines to inform farmers of the hazards and measures to manage those risks. Lockwood invites farmers with any questions to contact him at wbriggs.lockwood@dos.nh.gov or phone 603-223-4289. The State Fire Marshal's Office staff is also available to answer questions, and to visit farm sites and offer recommendations, by calling the same phone number.
Agritourism provides opportunities for people to connect with local farms and agriculture, and can strengthen farm viability. We encourage farmers who are considering or adding agritourism features to their operations to make thorough plans and consider impacts like parking and traffic flow, insurance needs for the activity and safety for all–including employees and visitors.
*****
HB 608, the bill passed this year allowing sale of certain uninspected poultry and rabbits to licensed restaurants, has become law, with the rulemaking process now beginning. The Department of Health and Human Services, Food Protection Section is collecting names and contact information for producers interested in participating in such sales. Please email Food Protection at foodprotection@dhhs.state.nh.us, or phone 603-271-4589 for those without email. Producers will then be contacted so they can provide comments when rules are proposed. Educational programming will be provided by UNH Cooperative Education, and our Division of Regulatory Services will register producers when the rules are finalized.
*****
Seth Wilner, UNH Cooperative Extension field specialist based in Sullivan County and UNHCE Ag Program Leader Amy Ouellette recently hosted the Sustainable Agriculture Research and Education Extension Fellows for several days of intensive, on-farm training. The ten fellows are extension professionals selected from all around the country. See Wilner's guest column on the program which focused on two multi-generational farms along the Connecticut River in Plainfield. McNamara's Dairy is a dairy farm with a processing and bottling plant, marketing their own milk direct to customers from the farm and to stores and institutions up and down the river valley region. Edgewater Farm is a diversified vegetable, fruit, herbs and flowering plants operation with a farmstand and commercial kitchen. Both farms are growing their businesses to bring motivated younger generations into their operations.
Lorraine Merrill, Commissioner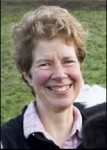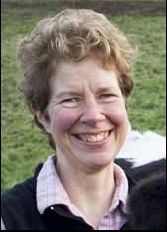 Department of Agriculture, Markets, & Food
(This column is excerpted from the Weekly Market Bulletin, Oct. 22, 2014)
SUBSCRIBE TO THE ENTIRE WEEKLY MARKET BULLETIN:
The NH Department of Agriculture, Markets & Food Division of Agricultural Development compiles market information and publishes the Weekly Market Bulletin for the agriculture community. The Bulletin is the department's 'publication of record' and includes appropriate industry notices, announcements, seasonal information and market survey data. Subscribers may advertise in the popular agricultural classified advertising at no charge. One-year subscriptions are $28 for delivery by U.S. Postal Service, or $22 for delivery by secure internet. Sign up for the Weekly Market Bulletin by calling the office at 271-2505 and providing a credit card for payment; or visit the office at 25 Capitol St., Concord; or mail in your request with a check. Be sure to provide your address, phone number, and if you are requesting an online subscription, an email address.