Home » From the Commissioner
Agritourism Hot Topic at Tourism and Planning Conferences
New Hampshire Department of Agriculture, Markets & Food (May 12, 2016)
The NH Supreme Court case and subsequent legislation on the definition of agritourism has spawned a lot of interest in agritourism and how farmers are using it to diversify and enhance their marketing plans. SB 345 relative to the definition of agritourism was passed unanimously by the Senate, and approved by the House on April 20. A week later, agritourism was the topic on NH Public Radio's The Exchange with Laura Knoy.
Last week Gail McWilliam Jellie, director of Agricultural Development, led a panel of agritourism innovators in a discussion at the Governor's Conference on Tourism at the Omni Mount Washington Resort at Bretton Woods. This conference draws a lot of tourism professionals—including owners and operators of attractions, lodging, restaurants, etc. Gail reports that attendee evaluations of the session were very positive. She also received a number of comments the following day from people who said the session was very interesting and they learned a lot.
The farm panelists represented a variety of types of farming and agritourism strategies.
John Moulton, Moulton Farm in Meredith; Jennifer Adams and Sheri St Laurent, Inn at East Hill Farm, Troy; Kathy Sherman, Sherman Farm, East Conway; Nigel Manley, Society for the Protection of NH Forests, The Rocks Estate, Bethlehem.
The goals for the Tourism Conference session were (1) to raise awareness of agritourism, its growth and importance to farms today, and how these farms contribute to their communities; and (2) to encourage non-ag businesses to consider how they might work with neighboring farms for the benefit of all. "The attendees were intrigued by the agritourism activities that were discussed and the importance of these options for generating farm income," Gail reports. "Some of the discussions I had with individuals the next day showed that people were thinking about it. A couple of people specifically said they would love to work with a farm somehow. Another person said she was blown away by some of the statistics we provided and how much some farms relied on this income to stay in business. Someone else said it was the best session they had attended at the conference."
The Inn at East Hill Farm was recognized at the conference awards ceremony with the NH Travel Council's Business Excellence/Sustainability Award. This award recognizes a tourism business that has achieved significant success or growth, provides excellent customer service, strong community and charitable involvement, innovation, and also "employs sound environmental practices, educates the public about the importance of sustainability and/or is proactive in its approach to using locally sourced goods whenever reasonably possible."
On June 4 Gail and I will both participate in the NH Office of Energy and Planning's annual Spring Planning and Zoning Conference. I will team up with Terry Johnson, director of Healthy Eating Active Living (HEAL), to present a keynote on Planning for a Resilient New Hampshire: The Roles of Agriculture and Healthy Living in Achieving Dynamic Communities. Gail will participate on a panel on Agritourism and the Role of Municipal Regulation, along with Barton Mayer, Esq., Municipal Attorney, Upton & Hatfield LLP, Concord; Jane Presby, Diamond Hill Farm, Concord; and Eric Sawtelle, Pinewoods Yankee Farm and Lee Agricultural Commission, Lee. Professional and volunteer land use planners attend this conference.
Farmers at these workshops share strategies to attract customers by providing farm activities sought by families and visitors. Municipal leaders are looking to work with farmers to ensure new activities are safe and do not cause traffic and parking problems. As a guest on The Exchange show, Peter Wagner of Applecrest Farm in Hampton Falls stressed the importance of good communication between farmers, neighbors and municipal leaders in avoiding or reducing conflicts.
Lorraine Merrill, Commissioner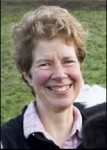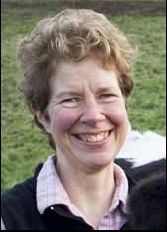 Department of Agriculture, Markets, & Food
(This column is excerpted from the Weekly Market Bulletin, May 11, 2016)
SUBSCRIBE TO THE ENTIRE WEEKLY MARKET BULLETIN:
The NH Department of Agriculture, Markets & Food Division of Agricultural Development compiles market information and publishes the Weekly Market Bulletin for the agriculture community. The Bulletin is the department's 'publication of record' and includes appropriate industry notices, announcements, seasonal information and market survey data. Subscribers may advertise in the popular agricultural classified advertising at no charge. One-year subscriptions are $28 for delivery by U.S. Postal Service, or $22 for delivery by secure internet. Sign up for the Weekly Market Bulletin by calling the office at 271-2505 and providing a credit card for payment; or visit the office at 25 Capitol St., Concord; or mail in your request with a check. Be sure to provide your address, phone number, and if you are requesting an online subscription, an email address.