Home » From the Commissioner
Agriculture Hosts Breakfast Meeting
New Hampshire Department of Agriculture, Markets & Food (February 2, 2012)
Last Wednesday the department hosted Governor John Lynch and the five members of the Executive Council for a breakfast featuring New Hampshire foods prepared and served by members of the Merrimack County Farm Bureau with help from NH Farm Bureau office staff. Guests enjoyed apples and cider from Carter Hill Orchard, Concord; yogurt from Stonyfield Farm, Londonderry, plus Mediterranean-style yogurt from Sunrise Farms in Brentwood; milk and butter from Contoocook Creamery, Hopkinton; pumpkin bread and maple syrup from Rossview Farm, Concord; pancakes made with mix from Apple Hill Farm, Concord; home-baked muffins studded with New Hampshire apples and blueberries; honey from Bee Tree Farm, Gilsum; and locally roasted coffee. Beautiful cut lilies were grown and donated by Cole Gardens in Concord.
Members of the House Environment and Agriculture Committee and other leaders of state government and agricultural organizations also attended the breakfast and meeting. While guests sampled the foods, they learned about the Specialty Crop Block Grant Program, which is one of the more important Farm Bill programs for New Hampshire and the Northeast region. This program was established to add some balance to federal farm policies long focused on "program crops" like corn, wheat, cotton and rice. Specialty crops include fruits, vegetables, ornamentals—pretty much all crops grown in New Hampshire except for livestock feed crops.
This program has brought just under $ 1.2 million to New Hampshire agriculture since it began in 2006. The SCBG program has largely funded our Buy Local and agri-tourism promotion programs, in collaboration and with matching funds from the NH Division of Travel and Tourism. We get quite a few comments on the TV ads created by this program. Check out the interactive web tools at www.visitnh.gov. Click on What To Do, and then Key Attractions. Residents and tourists alike can choose from a list of attraction types—many of them agricultural or farm related—and then search by town, region or statewide. People searching VisitNH by season can find sugarhouses, agricultural fairs, PYO farms, Christmas tree farms and farmers markets. Maps and brochures produced through this partnership are also available on the department's website www.agriculture.nh.gov.
Each year the department announces the availability of Specialty Crop Block Grant funding and solicits proposals through a competitive grants process. An independent review panel ranks the proposals, and the department prepares an application to USDA for the state's allocation of funding. USDA must approve the final package for conformity with the program rules determined by Congress.
Last Fall USDA notified the department of the approval of our 2011 SCBG application. At Wednesday's breakfast representatives of organizations approved for funding by USDA for 2011 Specialty Crop Block Grants presented information on their organizations, their projects, and how the projects will benefit farmers and consumers in New Hampshire. Seven projects have been approved by USDA and are awaiting final state approval. Anyone who would like a list of the projects is welcome to contact me.
* * * * * *
            The 29th annual NH Farm & Forest Expo kicks off this Friday and promises two days full of activity and camaraderie. It's arrival is a sure sign that spring is not far away. The Expo is held at the Radisson Hotel in downtown Manchester and features farm and forest exhibits, animals, demonstrations and food. In addition to the extensive trade show, there is a full slate of educational sessions on topics from raising pigs in the backyard to understanding the value of social media in marketing your business. This year the annual NH Women in Agriculture Conference is also being held in conjunction with the Farm & Forest Expo. Get more information at www.nhfarmandforestexpo.org
See you there—
Lorraine Merrill, Commissioner
(reprinted from Weekly Market Bulletin, Feb. 1, 2012)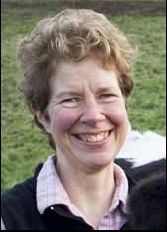 WEEKLY MARKET BULLETIN SUBSCRIPTION NOTE:
The NH Department of Agriculture, Markets & Food Division of Agricultural Development compiles market information and publishes the Weekly Market Bulletin for the agriculture community. The Bulletin is the department's 'publication of record' and includes appropriate industry notices, announcements, seasonal information and market survey data. Subscribers may advertise in the popular agricultural classified advertising at no charge. One-year subscriptions are $28 for delivery by U.S. Postal Service, or $22 for delivery by secure internet. Sign up for the Weekly Market Bulletin by calling the office at 271-2505 and providing a credit card for payment; or visit the office at 25 Capitol St., Concord; or mail in your request with a check. Be sure to provide your address, phone number, and if you are requesting an online subscription, an email address.