Home » From the Commissioner
Agricultural Medicine and Occupational Safety Training
New Hampshire Department of Agriculture, Markets & Food (December 28, 2012)
Very few doctors, nurses and emergency medicine professionals in our state or region have farm backgrounds any more. This can lead to delays or errors in diagnosis or response to the many health and safety hazards inherent in farming and agriculture. In some cases this knowledge can make a life or death difference.
New Hampshire health care practitioners and agricultural professionals are invited to participate in the agricultural medicine and occupational safety training provided by the Vermont Farm Health Task Force. The Task Force works to improve the rural health care delivery system through providing practitioners and agricultural professionals with an intensive 48-hour training in agricultural medicine and occupational health, by working closely with the national AgriSafe Network, the University of Iowa's Center for Agricultural Safety and Health, and the New York Center for Agricultural Medicine and Health (NYCAMH) to develop and deliver this comprehensive training.
Through a combination of webinars and on-site training, the Task Force provides information and skills to assist health care professionals with the diagnosis, treatment, and prevention of agricultural illness and injury. The multi-disciplinary training is designed for: primary care physicians; Physician Assistants; Nurse Practitioners and Nurses; Physical Therapists; Social Workers; EMTs; Veterinarians; and, other agricultural professionals.
The 34 academic and practicing faculty come from Vermont, Iowa, New Hampshire, and New York. Training topics include:  Rural Health and Agricultural Medicine; Zoonotic Diseases; Acute Agricultural Injuries; Effects of Agricultural Pesticides; Zoonotic Diseases; Agricultural Skin Diseases; Veterinary Biological Exposures; Agricultural Respiratory Diseases; Farm Behavioral Health Issues; Cancer in Agricultural Populations; Oral Health in Rural Communities; Geriatric Health and Safety Issues; Musculoskeletal Conditions and Agricultural Ergonomics; and Integrating Occupational Health Care into Established Health Care Practices.  Afternoon Farm Tours provide important opportunities for participants to apply academic information directly to agricultural settings.
The Task Force has presented this training three times during the last five years, and in 2011 a new 10-session webinar series was developed to replace the first two days of on-site training. Based on the program's success over the past five years, the Task Force is now reaching out to other New England states to serve the training needs of the broader New England area.
* * * * * *
 The Task Force's 2013 training – Agricultural Medicine: Occupational and Environmental Health for Rural Health Professionals will begin Wednesday, February 6th, with the first of ten 1½ hour weekly webinars running through April 10th, followed by 3 ½ days on-site in at the Middlebury Inn, Middlebury, Vermont, from April 16 to April 19, 2013. The NH Medical Society and the NH Hospital Association are helping to spread the word on this opportunity. Richard Lafleur, MD FACP, medical director for Anthem Blue Cross in NH, is urging medical professionals to take advantage of the webinars and/or the conference.
"Agriculture is a prominent business and activity in New Hampshire and is creating significant opportunity for jobs for residents," notes Lafleur. "However, agriculture ranks among the most hazardous industries. As health care providers we need to be prepared to effectively handle the wide scope of conditions and injuries farm workers and their families can develop. Attending the conference 'Agricultural Medicine: Occupational and Environmental health for Rural Health Professionals' is a great way for physicians to improve their skills and awareness of the health issues affecting this population."
If emergency medicine and other health care providers hear from community members that this training is important they might give it more consideration. Anyone interested can contact Jean McCandless, MSW, Program Director at the Vermont Farm Health Task Force, for information at Vtfarmhealth@gmail.com or phone: (802) 527-1474.
Lorraine Merrill, Commissioner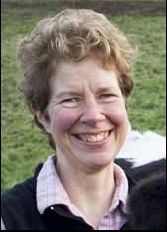 (reprinted from the Weekly Market Bulletin, Dec. 26,  2012)
SUBSCRIPTION NOTE:
The NH Department of Agriculture, Markets & Food Division of Agricultural Development compiles market information and publishes the Weekly Market Bulletin for the agriculture community. The Bulletin is the department's 'publication of record' and includes appropriate industry notices, announcements, seasonal information and market survey data. Subscribers may advertise in the popular agricultural classified advertising at no charge. One-year subscriptions are $28 for delivery by U.S. Postal Service, or $22 for delivery by secure internet. Sign up for the Weekly Market Bulletin by calling the office at 271-2505 and providing a credit card for payment; or visit the office at 25 Capitol St., Concord; or mail in your request with a check. Be sure to provide your address, phone number, and if you are requesting an online subscription, an email address.