Home » From the Commissioner
A Slow Spring ~~ But NH Cows Rock
New Hampshire Department of Agriculture, Markets & Food (April 10, 2014)
Farmers across the state are nervously eying their calendars, brimming manure storages, and fields that are wet and/or frozen, or snow-covered, depending on location. Maple producers are not the only farmers dealing with major seasonal delays due to this year's slow spring thaw.
Not surprisingly, the Seacoast has some of the barest ground, yet the season is well behind normal. Abby Wiggin of Wake Robin Farm in Stratham showed Channel 9's Jennifer Crompton the trays of seedlings in her high-tunnel, ready for transplanting soon to continue growing under cover. But Wiggin said it would be some time yet before she could get a tiller into the field to prepare for outdoor planting.
"Last year, we planted peas on March 21," Wiggin noted. Across the state, farms are at least two to three weeks behind schedule. Of course, with New England's perennially unpredictable weather, things could heat up quickly and shoot ahead. A compressed season would help catch up—but would also add to the stress of what is an extremely busy season for all farmers.
Dairy farmers, for example, are always under the gun to get cornfields planted in May, in time to ensure good yields and maturity before fall frosts. But they also need to get first-crop haylage and hay harvested and stored at the right stage in the latter part of May for the best nutritional value. Getting all this spring crop work done on time has great impact on a farm's feed supply for the ensuing year, on how much milk the cows will produce, and whether there is hope for a profit margin. This is why farmers can be so edgy during the spring months. Non-farming relatives and friends often do not understand why farmers can't get away from the farm and are always making excuses at this time of year.
The Channel 9 news team also stopped by Rolling Green Nursery in Greenland. The crew was rolling up the insulating blankets used to protect perennials over the winter—about two weeks later than usual. Home gardeners and landscapers are experiencing the same delays as farmers. "As far as people coming in to shop, we're two weeks behind," said Rolling Green Nursery co-owner Beth Simpson.
Greenhouse plants are growing closer to the normal schedule, although cold nights and lack of sunshine have taken a toll. Both Wiggin and Simpson expect customers will be extra-eager after this long winter to see flowering spring plants and enjoy fresh garden produce.
"If you farm in New England, you just have to take it in stride," Wiggin said. "Some years are colder than others. I'm not worried by any means. It's just going to be late."
…..
The March 25 issue of Hoard's Dairyman published USDA's dairy statistics for 2013. The Hoard's Dairyman analysis includes rankings of the 'Top 10 Dairy States in 2013' in eight different categories. For example, California had the most cows, with 1,782,000 (New Hampshire's count was 15,000). California also was #1 for total milk production, at 41.256 billion pounds (New Hampshire dairy farms produced 271 million pounds). But New Hampshire ranked highest in the nation for gain in production per cow, with an average increase of 1,203 pounds per cow over 2012.
The number of dairy farms shipping milk to processors was down to just 120 farms last year, with an average herd size of186 cows per farm. Average production per cow was 20,846 pounds—20th in the nation, but second-highest state, after New York, for the entire east coast.
Lorraine Merrill, Commissioner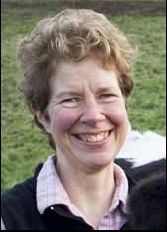 Department of Agriculture, Markets, & Food
 (This column is excerpted from the Weekly Market Bulletin, April 9, 2014)
SUBSCRIBE TO THE ENTIRE WEEKLY MARKET BULLETIN:
The NH Department of Agriculture, Markets & Food Division of Agricultural Development compiles market information and publishes the Weekly Market Bulletin for the agriculture community. The Bulletin is the department's 'publication of record' and includes appropriate industry notices, announcements, seasonal information and market survey data. Subscribers may advertise in the popular agricultural classified advertising at no charge. One-year subscriptions are $28 for delivery by U.S. Postal Service, or $22 for delivery by secure internet. Sign up for the Weekly Market Bulletin by calling the office at 271-2505 and providing a credit card for payment; or visit the office at 25 Capitol St., Concord; or mail in your request with a check. Be sure to provide your address, phone number, and if you are requesting an online subscription, an email address.