Home » From the Commissioner
A Sense of Place for the Holidays
New Hampshire Department of Agriculture, Markets & Food (November 13, 2014)
A truly traditional New England Thanksgiving feast features locally and regionally produced specialties of the season. And people always seem to appreciate locally sourced gifts. Gifts from one's own garden or kitchen, or from a local farm's stand or winter farmers market are always welcome and appreciated. Locally produced or crafted gifts come with a bonus—each one has a story to tell. In fact, the original logo and theme of New Hampshire Stories, Inc., the precursor to today's New Hampshire Made organization, was: "We have a story to tell."
Just in time for the holidays, New Hampshire Made has revealed its new website, which has had a complete make-over. Not only does the website have a completely new look, it makes it easier than ever to "Live Free and Shop Local." The online shopping opportunities are easy to use. An interactive map shows locations of member businesses, and menu categories from 'local wedding favors' to 'local corporate gifts' to 'wholesale' make it easier to sort through the large number of products and services. 'Local fundraising ideas' can help kick-start local fundraising for local causes.
The New Hampshire Stores in Hampton on I-95 (both North & Southbound, adjacent to the NH Wine & Liquor Outlets) are good places to find NH Made products from specialty foods to maple syrup to notecards and cookbooks by NH authors. Starting this fall, NH Made products can also be found at the new I-93 welcome centers in Hooksett, in the 'Country Store' on either the North or Southbound sides.
For those holiday outings or celebrations, try one of the NH Farm to Restaurant Connection's certified-local eateries. Locations range from Manchester, Concord and Portsmouth to Laconia, Sugar Hill, Glen, and Whitefield. Get details about the programs and the restaurants at www.nhfarmtorestaurant.com/. Those without internet can call 603-520-2957 for information.
November is the start of the winter farmers' market season. Visit the department's website to see the current list of NH Winter Farmers' Markets. Some winter farmers' markets have not sent in their information yet. Find both the 2014-15 NH Winter Farmers' Market Directory and the form to list your winter market at www.agriculture.nh.gov. Click on 'Publications and Forms' and then click on Division of Agricultural Development. Markets can register their listings by calling or emailing Gail McWilliam Jellie at 271-3551 or Gail.McWilliam.Jellie@agr.nh.gov.
*****
NH Farm Bureau held its annual meeting in West Lebanon this past weekend. The week before 130 people turned out for the North Country Fruit and Vegetable Conference in Whitefield. Discussion has been lively at these meetings this fall around how agriculture in the state is growing and adapting to changing markets and growing conditions.
*****
On November 12 the NH Coalition for Sustaining Agriculture is presenting a workshop for municipal officials at their statewide annual meeting on agriculture in New Hampshire and how towns can support and promote local farms and the economic, environmental and educational benefits they bring to our communities. Watch for a companion workshop in February at Farm & Forest on cultivating good neighbor and municipal relations.
Lorraine Merrill, Commissioner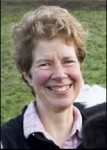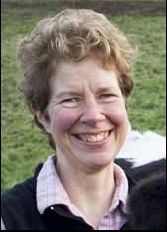 Department of Agriculture, Markets, & Food
(This column is excerpted from the Weekly Market Bulletin, November 12, 2014)
SUBSCRIBE TO THE ENTIRE WEEKLY MARKET BULLETIN:
The NH Department of Agriculture, Markets & Food Division of Agricultural Development compiles market information and publishes the Weekly Market Bulletin for the agriculture community. The Bulletin is the department's 'publication of record' and includes appropriate industry notices, announcements, seasonal information and market survey data. Subscribers may advertise in the popular agricultural classified advertising at no charge. One-year subscriptions are $28 for delivery by U.S. Postal Service, or $22 for delivery by secure internet. Sign up for the Weekly Market Bulletin by calling the office at 271-2505 and providing a credit card for payment; or visit the office at 25 Capitol St., Concord; or mail in your request with a check. Be sure to provide your address, phone number, and if you are requesting an online subscription, an email address.