Home » From the Commissioner
A Good Time – and Some Important Reminders
New Hampshire Department of Agriculture, Markets & Food (November 4, 2013)
Steve Taylor's talk on 'How and Why New Hampshire Got a Department of Agriculture' drew a standing-room-only crowd at the department's centenary celebration last Tuesday. Those who missed Steve's talk will get another chance as we continue the celebration of the department's centenary at the 2014 Farm & Forest Expo, February 7-8.  Steve Taylor is signed up to give his talk in the afternoon of Friday, February 7.
The weather held last Tuesday for the outdoor exhibits, and greetings and remarks from House Environment and Agriculture Committee Chair Tara Sad and from Governor Maggie Hassan. Staff members representing members of our Congressional delegation presented letters from Senators Shaheen and Ayotte, and Congresswomen Shea-Porter and Kuster. The booths and canopies of 20 partner organizations and agencies lent a festive atmosphere to the State House plaza and lawn, drawing in numerous legislators and passers-by.  FFA students served chocolate milk and Hoodsie cups from the Granite State Dairy Promotion trailer.  An estimated 500 or more people came through the exhibits in our offices, and sampled the local foods. In addition to the governor, visitors included legislators and senators, state employees and department heads, students, farmers and other members of the state's agricultural community.
Numerous people commented on how the exhibits showing the history and current work of each of our divisions gave them a better understanding of the work of the Department of Agriculture, Markets & Food, and how the six divisions relate to the whole.  Look for these exhibits at Farm & Forest in February. The department has also been invited to present the centenary exhibits and some lunch-time talks on food and agriculture at the State Library sometime this winter.
Special thanks go to the state's dairy farmers—through Granite State Dairy Promotion—for donating the chocolate milk and Hoodsie cups, to the Agri-Mark/Cabot dairy cooperative for donating all three types of their new 'Legacy' line of cheeses, and to the generous pie-bakers of the NH Grange and Associated Women of the NH Farm Bureau. Cole Gardens donated flowering plants. Two Fiddles music by Jacqueline and Dudley Laufman and genuine home-made pie created an authentic celebration of New Hampshire's rural heritage.
…..
While Farm Bill politics continue in Washington, the extension of the MILC program has come to an end. All dairy producers should take note of the announcement from the USDA Farm Service Agency on page 1 of the Weekly Market Bulletin. FSA State Executive Director Jay Phinizy says this announcement is notifying producers that the program is being shut down, and that production figures for every participant need to reach county FSA offices by Friday, November 1st. No payments will be made after the deadline, no exceptions.
…..
Find a reminder about commenting on the proposed Food Safety Modernization Act rules, (see http:www.fda.gov/Food/GuidanceRegulation/FSMA/default.htm) and see  information on a comment-writing workshop http://www.nofanh.org/nofa-event/fsma-letter-writing-party-farmer-mixer. Individual farmer and local food consumer comments do count.
Another reminder, as field work wraps up and equipment comes into the shop for maintenance and repair. The NH ROPS Rebate Program has plenty of funds available to help farmers retrofit their older tractors with rollbar protection systems.  Tractor overturns are the number one cause of fatalities in agriculture. The program will rebate 70% of the total cost of equipping a tractor with ROPS (Roll Over Protection System), which may include a cab or sunshade, and installation costs, up to a maximum rebate of $765. For more information, or to sign up, visit http://ropsr4u.org/nh/ or call or email Barbara Bayes at bbayes@nycamh.com or toll-free (877) 767-7748. Babs can help identify available retrofit kits for most tractor makes and models. Keep all operators, including family members and employees, safe—equip that tractor now.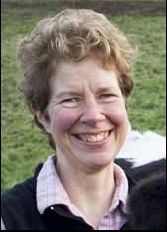 Lorraine Merrill, Commissioner                                                                     

(reprinted from the Weekly Market Bulletin, Oct. 30, 2013)
SUBSCRIPTION NOTE:
The NH Department of Agriculture, Markets & Food Division of Agricultural Development compiles market information and publishes the Weekly Market Bulletin for the agriculture community. The Bulletin is the department's 'publication of record' and includes appropriate industry notices, announcements, seasonal information and market survey data. Subscribers may advertise in the popular agricultural classified advertising at no charge. One-year subscriptions are $28 for delivery by U.S. Postal Service, or $22 for delivery by secure internet. Sign up for the Weekly Market Bulletin by calling the office at 271-2505 and providing a credit card for payment; or visit the office at 25 Capitol St., Concord; or mail in your request with a check. Be sure to provide your address, phone number, and if you are requesting an online subscription, an email address.