Home » From the Commissioner
A Food Pantry CSA
New Hampshire Department of Agriculture, Markets & Food (July 21, 2016)
In Portsmouth, one of the state's oldest social service agencies is in the second year of an innovative CSA (Community Supported Agriculture) program. The Seacoast Family Food Pantry (SFFP) was organized in 1816 as the Ladies Humane Society to assist the families of fishermen. Today, this community non-profit is "committed to serving the Seacoast community by vigorously responding to its nutritional needs."
SFFP works with Abby Wiggin of Wake Robin Farm in Stratham to provide 20 CSA shares for client families. Wiggin, the 14th generation of her family to farm in Stratham, delivers the shares directly to the food pantry, where recipients pick them up.
The pantry provides supplemental food to over 350 families a month. The CSA program provides weekly shares of farm-fresh produce to 20 of their neediest  families over an 18-week season. Executive Director Deb Anthony says SFFP "has a vision of increasing the health of those we support. Providing CSA shares to families is a positive approach to addressing this vision."
Mark Sullivan, Founder of Seacoast Asset Management in Portsmouth, neighbor of Abby and longtime friend of SFFP, was the first CSA program donor and calls the concept 'a win-win times 10'.  "I hope every 501(c)3 food provider in the state does whatever they can to offer a similar program because it touches prospective donors on so many different levels," Sullivan says. He ticks off a long list of benefits, well beyond the tax-deductibility of donations: providing freshly picked vegetables rather than end-of-life donations often provided by well-intentioned grocery stores; freeing up limited family resources to be spent on other essentials often in short supply at pantries like meat and fish; filling the gap left for children when schools and their meal programs close; supporting local farmers by providing much-needed cash flow at the beginning of the growing season; offering environmental benefits of local production compared to the inefficiencies of importing; keeping dollars at home to circulate locally; and increasing awareness of food insecurity while reconnecting us with our agrarian roots."
SFFP quickly raised $10,000 for the 20 CSA shares in 2015 and again in 2016. They spent $100 for fliers, and Anthony calls the CSA program "a great PR asset."  "This is a program that draws new donors to SFFP, allowing future support for other core programs," she reports. "Over 50% of the dollars were new donor dollars in 2015–and 2016 has brought in 6 new donors to date."
SFFP also works with farmers and the Portsmouth Farmers Market to bring fresh local foods into the food pantry for all clients. While they have seen a quintupling in the number of households needing assistance with food since 2007, Anthony says their "overarching goal is to provide healthy food alternatives for people in financial need."
"We are also concentrating on the specific needs of two fast-growing special populations–vulnerable elders and children," Anthony notes. "We are working to increase our services to the elderly with a goal of reducing medical issues caused by poverty or poor diet. We are also focused on providing our children with food and education about healthy eating in order to build a lifetime of healthy habits."
Anthony is so convinced of the value of food pantry CSAs that she has written an overview of the SFFP program as a guest column in this edition, to help other communities adopt similar plans. Anthony welcomes inquiries from people interested in starting a food pantry CSA. Her email address is danthony@sffp.org She will answer questions and share the flyer and other documents they created for prospective sponsors of CSA shares.
Lorraine Merrill, Commissioner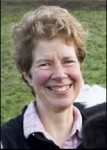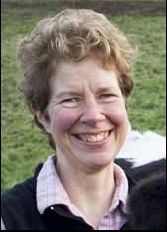 Department of Agriculture, Markets, & Food
(This column is excerpted from the Weekly Market Bulletin, Augusts 20, 2016)
SUBSCRIBE TO THE ENTIRE WEEKLY MARKET BULLETIN:
The NH Department of Agriculture, Markets & Food Division of Agricultural Development compiles market information and publishes the Weekly Market Bulletin for the agriculture community. The Bulletin is the department's 'publication of record' and includes appropriate industry notices, announcements, seasonal information and market survey data. Subscribers may advertise in the popular agricultural classified advertising at no charge. One-year subscriptions are $28 for delivery by U.S. Postal Service, or $22 for delivery by secure internet. Sign up for the Weekly Market Bulletin by calling the office at 271-2505 and providing a credit card for payment; or visit the office at 25 Capitol St., Concord; or mail in your request with a check. Be sure to provide your address, phone number, and if you are requesting an online subscription, an email address.