Home » From the Commissioner
A Farm Super Quest – and the Quest for Profits
New Hampshire Department of Agriculture, Markets & Food (May 15, 2014)
One of the great contributions made by Vital Communities, the non-profit which serving the Upper Valley communities of New Hampshire and Vermont, is its Valley Quest project. Valley Quests is an award-winning, place-based education program that uses treasure hunts to celebrate and explore natural, historical and cultural sites and stories. This program gets countless people of all ages and backgrounds out tramping the villages and countryside of the region as they follow the clues of each cleverly written Quest. The region's agricultural heritage is featured in many, making the program one more part of the organization's efforts to connect local consumers and farmers.
Nearly 200 Valley Quests have been created by countless school and community groups—all available for downloading from the website, and in books. In 2014 the Upper Valley Farm Super Quest Challenge leads questers to a dozen farm and agriculture sites to explore the wealth of the region's agriculture. "Here in the Upper Connecticut River Valley of Vermont and New Hampshire, we are blessed with fertile soil and industrious, independent people who make a living from the land," notes the website. Six of the 12 Super Quest destinations are in New Hampshire—five farms plus the Lebanon Farmers Market. Questers will find a hidden word at each site, to help solve a scrambled word puzzle to earn a special patch and be entered in the grand prize drawing. Learn more about Valley Quests and this year's Farm Super Quest at www.vitalcommunities.org.
…..
The quest for farmers remains profitability. One reporter has asked how New Hampshire managed to chalk up a four percent decline (a difference of about $8 million) in agricultural sales in the 2012 Ag Census, in comparison to 2007 revenues. Despite all the hoopla over local foods and farmers markets and CSAs, he noted, New Hampshire trends tracked opposite those of the national profile—where farm numbers were down, but total sales were up.
These statistics have to be viewed within the context of the larger economy, as well the specifics of New Hampshire agriculture, for the two years being compared. Just before the economy crashed, 2007 was the crest of the boom fueled by the real estate bubble. Ornamental horticulture, one of the two anchor tenants of New Hampshire agriculture, rode that wave of demand for landscape plants, and more. Milk prices were relatively strong, so 2007 was also a good year for the state's other top commodity—dairy.
Conversely, 2012 found the economy struggling to recover from the recession. Ornamental horticulture sales were down by nearly $16 million compared to 2007. Dairy farmers also had a tough year, with milk sales revenue down by $4 million from 2007.
The great inflator of farm income at the national level was the boom in grain commodity prices—which have been a burden for New Hampshire livestock and poultry operators. But declining cattle numbers nationally helped strengthen beef and cattle prices. The two commodities that stand out for increased sales revenue from 2007 to 2012 in our state: cattle and calves (includes both dairy and beef), up by $2.7 million, and grains, which shot from less than $1 million in 2007 to $5 million in 2012.
All these factors likely help explain why farms in New Hampshire ended up with an average net loss in 2012. Profitability continues to be the missing piece of the sustainability puzzle. But while farm owners kept less money in their bank accounts, they were providing more jobs in their communities. New Hampshire farms hired more than 1,000 additional workers in 2012–a 21.7% increase. And a whopping 35.7% more farms employed workers in 2012 than in 2007.
Lorraine Merrill, Commissioner
Department of Agriculture, Markets, & Food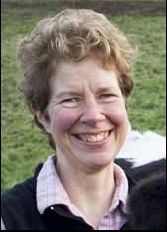 (This column is excerpted from the Weekly Market Bulletin, May 14, 2014 )
SUBSCRIBE TO THE ENTIRE WEEKLY MARKET BULLETIN:
The NH Department of Agriculture, Markets & Food Division of Agricultural Development compiles market information and publishes the Weekly Market Bulletin for the agriculture community. The Bulletin is the department's 'publication of record' and includes appropriate industry notices, announcements, seasonal information and market survey data. Subscribers may advertise in the popular agricultural classified advertising at no charge. One-year subscriptions are $28 for delivery by U.S. Postal Service, or $22 for delivery by secure internet. Sign up for the Weekly Market Bulletin by calling the office at 271-2505 and providing a credit card for payment; or visit the office at 25 Capitol St., Concord; or mail in your request with a check. Be sure to provide your address, phone number, and if you are requesting an online subscription, an email address