Home » From the Commissioner
Farmers Busy in the North Country
New Hampshire Department of Agriculture, Markets & Food (June 17, 2013)
On a recent trip to Coos County, we found farmers working double-time to get crops in the ground—except for some areas that were water-logged after recent heavy rains. Rick Flint and his younger-generation crew were impatient with having to wait for the water left by eight inches of rainfall to drain from the fields at their dairy farm in Milan. But Rick and Karen Flint have plenty of help to accomplish the work that needs to be done–with son Josh, son-in-law Dustin and daughter Hannah (all UNH graduates, Hannah class of 2013) all working on the farm, and younger son Caleb, a current UNH student, home for the summer.
The North Country Farmers Co-op has launched its first marketing season, including an internet-based ordering system which allows customers to order products directly from the member farmers and bakers, and a collective sales and delivery service.  "The purpose is to build our local economy from the ground up," notes their website, at www.ncfcoop.com. The 20-plus members are a diverse group of farmers—and they are scaling up their businesses to take advantage of developing market channels. The co-op is also making PT Farms meats available to their delivery customers.
Each member farm is tapping into the combination of marketing efforts that best fits their needs and those of their customers–including marketing to restaurants, hotels, schools and hospitals through their new co-op, and also using farm stands, CSAs and farmers markets. Seven of the farms also have their own stalls in a little shop in downtown Colebrook called North Country Marketplace and Salvage. Elaine Haynes of Haynes Homestead in Colebrook grew winter greens for the Marketplace for the first time this past winter. She uses a greenhouse-within-a-greenhouse and liberal use of Remay fabric to protect her crop through the Coos County winter blasts.
Her neighbor Dean Stockwell of Stockwell Farms is really pleased with how much produce he sells at the Marketplace, and will use it this year as the pick-up site for his CSA customers. That's a big help, since his farm is in a beautiful but rather out-of-the-way location off Diamond Pond Road in Colebrook. Marketplace and Salvage owner Bev White is passionate about helping to connect residents and visitors to the area with fresh, locally produced foods—52 weeks a year. See the website, http://www.marketplaceandsalvage.com/.
White does not buy produce from the farmers, but rents them clearly marked spaces in the shop. She acts as the farmers' agent, collecting the money from sales. This provides convenience for customers and farmers alike, as the farms are located a ways out of town. Patti Craig's Apple Haven Farm, for example, is out Piper Hill Road up in the hills of Stewartstown. The Marketplace and the Littleton Co-op are important markets for her blueberries and vegetables.
…..
The Lakes Region is another hotbed of local farm and food growth, and many will be celebrating this Saturday, June 15–opening day of the Laconia Farmers' Market's 40th season. The Laconia Farmers' Market is the longest-running market in New Hampshire. Held from 8:00 am to noon at the City Hall Parking Lot, the Laconia market is a favored shopping destination for fresh, locally grown vegetables, garlic, herbs, fruit, berries, natural meats, seafood and farmstead jams and jellies, baked goods, artisan breads and an assortment of handmade crafts, soaps and art. Market Director Michelle Descoteaux says the schedule makes it easy for people to fit the market into their weekend plans.
Live local music adds to the ambiance of the Laconia Farmers Market, and the 'Cow Hampshire Folk' band is an appropriate choice for Saturday's market opening event.
Lorraine Merrill, Commissioner                                                                     
(reprinted from the Weekly Market Bulletin, June 12, 2013)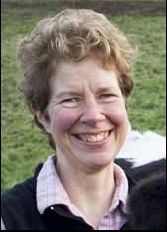 SUBSCRIPTION NOTE:
The NH Department of Agriculture, Markets & Food Division of Agricultural Development compiles market information and publishes the Weekly Market Bulletin for the agriculture community. The Bulletin is the department's 'publication of record' and includes appropriate industry notices, announcements, seasonal information and market survey data. Subscribers may advertise in the popular agricultural classified advertising at no charge. One-year subscriptions are $28 for delivery by U.S. Postal Service, or $22 for delivery by secure internet. Sign up for the Weekly Market Bulletin by calling the office at 271-2505 and providing a credit card for payment; or visit the office at 25 Capitol St., Concord; or mail in your request with a check. Be sure to provide your address, phone number, and if you are requesting an online subscription, an email address.