Home » From the Commissioner
'Tis the Season of Trees
New Hampshire Department of Agriculture, Markets & Food (December 20, 2012)
The weather has treated New Hampshire's 200 or so Christmas tree farmers well this year. Moisture and growing conditions were good, notes Myles Finnegan of Finnegan's Fine Firs in Bethlehem, resulting in healthy, green, good-looking trees.  Top that off with the extra-weekend gained for the season with the early Thanksgiving, and good weather every weekend.  Rossview Farm in Concord actually closed for the season a week before Christmas to conserve their plantings.
"We've had excellent weather for all the weekends," Gordon Bradstreet of Hidden Field Fir Farm in Plainfield observes. Sales were so aggressive at their farm choose-and-cut operation that they pulled back on advertising and signs. But sales at the retail lot they have operated in downtown Claremont for 27 years are down a bit. Many growers report strong sales of wreaths and greens.
Jay Weir of Weir Tree Farms in Colebrook reports a "real good season" overall. He worries that the strong market over the last five to 10 years has induced farmers everywhere to increase plantings, and could shift the balance of supply and demand. Eight years ago Jay and his wife Christie bought the business from his parents.
With 250,000 trees in the ground, the Weirs are one of the largest growers in the state, competing in the national market. Their mail-order business, shipping to New York City and other destinations, sold out extra-early this year—by December 3. About 85% of their premium-quality mail-order trees are their trade-marked 'Fralsam' hybrid combining balsam fragrance with Fraser needle retention. Overall sales are about one-third each of Fralsam, balsam and Fraser.
Steve Forster of Forster's Christmas Tree Farm in Henniker reports sales volume up "at least eight to 10 percent" for 2012, with many new customers finding the farm. Most say they learned about the farm from the internet. Customers from as far as New York City stay at local inns and make a weekend of getting a tree. As of December 17, Forster said most all of their greens were sold out. He grows most of the trees he sells, but buys some from Weir Tree Farms to supplement.
With 10,000 trees under cultivation, Forster also continues to diversify his farm. In addition to a Christmas tree shop featuring a strong German influence and other agritourism activities such as on-farm weddings, Forster is planting blueberry bushes for PYO berries, and grows heirloom greenhouse tomatoes.
Myles Finnegan says their customers prefer the traditional scent of balsam fir. The Finnegans also maintain about 10,000 trees. After planting their first trees in 1968, when Myles was working for the U.S. Forest Service, they sold their first trees in 1975. They market their trees through choose-and-cut, retail, wholesale and mail-order channels. "We've had a successful year—in all market channels," Finnegan reports.
The Finnegan family also sells wreaths, roping, garlands and swags of fresh greens. Their website entices families to make an afternoon excursion to choose a tree, with animals for the kids to enjoy and hot apple cider for refreshment.
Few people recognize the work that goes into planting, cultivating and pruning Christmas trees as a crop—except maybe other farmers. Already retired from his Forest Service career, Myles is looking to slow down from those nearly year-round responsibilities. He and his wife Carol, a retired school principal, are glad their son Miles is taking over management of the operation. He also operates a woodlot and does some custom logging. "It's good to see this farm has a future," Myles says of Finnegan's Fine Firs.
All the staff of the Department of Agriculture, Markets & Food join me in wishing all a Merry Christmas and holiday season, and a healthy and successful New Year.
Lorraine Merrill, Commissioner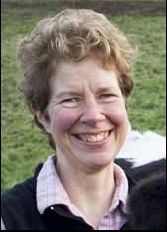 (reprinted from the Weekly Market Bulletin, Dec. 19,  2012)
SUBSCRIPTION NOTE:
The NH Department of Agriculture, Markets & Food Division of Agricultural Development compiles market information and publishes the Weekly Market Bulletin for the agriculture community. The Bulletin is the department's 'publication of record' and includes appropriate industry notices, announcements, seasonal information and market survey data. Subscribers may advertise in the popular agricultural classified advertising at no charge. One-year subscriptions are $28 for delivery by U.S. Postal Service, or $22 for delivery by secure internet. Sign up for the Weekly Market Bulletin by calling the office at 271-2505 and providing a credit card for payment; or visit the office at 25 Capitol St., Concord; or mail in your request with a check. Be sure to provide your address, phone number, and if you are requesting an online subscription, an email address.
Photo credit: Finnegan's Fine Firs