Home » From the Commissioner
'Kubota' Rides in Cardboard Sled Derby for CHaD
New Hampshire Department of Agriculture, Markets & Food (March 11, 2012)
The grand finale of the 2012 CHaD (Children's Hospital at Dartmouth) Winter Carnival on Saturday was the annual 'Snow Box Derby'. This year a team of mechanics from Townline Equipment in Plainfield entered an all-cardboard bright orange 'Kubota' tractor sled. TJ Dickenson and Eric Emery spent weeks planning, designing and creating their entry. Townline co-workers and customers have gotten as big a kick out of seeing the tractor take shape out of oversized shipping cartons in a shop bay amongst all the real tractors and equipment. Liberally coated with shiny Kubota-orange paint and lots of authentic-looking features, this sled was sure to be a top attention-getter at the benefit event. The Townline Team had a lot of fun, and raised $575 for CHaD.
Jeff Holmes recently took delivery of the first shipment of the low-cost PTO shaft shields, which Sullivan County Farm Bureau is selling as a fund-raiser and service to the ag community. A total 22 shields were ordered for 11 different individuals or farms.  Jeff reports quite a few people have expressed interest, and he hopes to hear from more equipment owners as people gear up for spring work. For more information or to order, contact Jeff at holmesfarmnh@comcast.net or call him at 603-445-7033.
Lorrie O'Connor, a UNH Cooperative Extension Master Gardener who specializes in assisting with school gardening projects, reports that more than a dozen Rockingham County schools have established successful school gardens. O'Connor says kids take a great deal of pride in the vegetables they grow. This spring Timberlane High School in Plaistow will be the second high school in the county to till this ground. Last month Timberlane teachers met with UNHCE agriculture and gardening experts to plan the project.
"The kids each get a square to garden," O'Connor told a Lawrence Eagle-Tribune reporter who covered the meeting. "They put their name on it and it's their responsibility. They weed it, water it and then share it with the whole class. They will eat stuff like spinach they would never try, just because they grow it. It changes how they feel about food and they have a whole different perspective."
Ron Christie, a farmer and member of the Rockingham County UNHCE ag resources staff, rejects the notion that a school garden isn't practical because most of the growing season falls during summer vacation. He explained to the Timberlane teachers that he and O'Connor will show students how they can grow lots of food during the school year. "We'll show how to grow a winter garden," he said. "The schools plant in the fall, and harvest around Thanksgiving. You put the garden to bed for the winter and then start it up again in March."
The classes will grow peas, beets, radishes, Swiss chard, lettuce and spinach, all of which flourish in the cool temperatures of spring and fall. Students will learn to make compost, build soil nutrients and learn the importance of thinning, watering and weeding their crops.
Please look on this front page for news about the plan to keep the NH Veterinary Diagnostic Laboratory open and fully operational through this challenging two-year period of deep budget cuts. Members of the veterinary and agricultural communities, as well as students and their parents, expressed strong and broad support for the lab and its important roles in animal and public health, and in pre-veterinary and animal science education at UNH.
Lorraine Merrill, Commissioner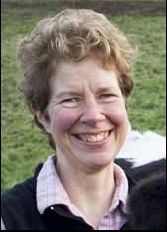 (reprinted from the Weekly Market Bulletin, March 7,  2012)
SUBSCRIPTION NOTE:
The NH Department of Agriculture, Markets & Food Division of Agricultural Development compiles market information and publishes the Weekly Market Bulletin for the agriculture community. The Bulletin is the department's 'publication of record' and includes appropriate industry notices, announcements, seasonal information and market survey data. Subscribers may advertise in the popular agricultural classified advertising at no charge. One-year subscriptions are $28 for delivery by U.S. Postal Service, or $22 for delivery by secure internet. Sign up for the Weekly Market Bulletin by calling the office at 271-2505 and providing a credit card for payment; or visit the office at 25 Capitol St., Concord; or mail in your request with a check. Be sure to provide your address, phone number, and if you are requesting an online subscription, an email address.